June 18, 2018
Succeed as a locum with MIMS Learning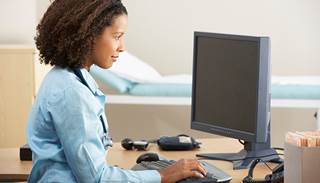 We've launched 4 learning plans worth over 21 CPD credits to give you advice on key aspects of life as a locum or sessional GP.
These MIMS Learning plans offer updates on everything from preparing for appraisal as a GP locum to consultation skills, personal resilience and key clinical guidance updates.
Locum learning Plan 1 covers consultation skills including dealing with angry or bereaved patients, coping with manipulative patients and understanding why the patient has come.
Plan 2 encompasses confidentiality, consent and safeguarding, offering key updates on GMC confidentiality guidance, consent and capacity, and NICE guidance on child abuse and neglect.
Plan 3 highlights appraisal, inspection and resilience – what happens when Care Quality Commission inspectors come to a practice, how to prepare for revalidation and appraisal, and resilience under pressure.
Plan 4 cherry-picks what you need to know about NICE guidelines on multimorbidity, suspected cancer and chest pain, and outlines the principles of prescribing for older people.
About MIMS Learning
MIMS Learning supports best practice in primary care through clinical e-learning that enables you to accrue CPD credits and export them for appraisal. Become a member for just £2.49+VAT per week (based on an annual subscription rate of £129+VAT).
Membership of MIMS Learning gives you:
over 550 learning modules on clinical and practice topics

a CPD organiser integrated with the Clarity & RCGP Appraisal Toolkit for GPs

50 pre-prepared learning plans (including all 4 locum learning plans) to help you stay up to date with clinical topics.
Free taster modules
Try a free module from locum learning plan 3, as a taster of what's on offer on MIMS Learning. Gathering CPD for your appraisal is explained by GP appraiser Dr Ravi Ramanathan, in a quick learning activity worth 0.25 CPD credits.
Or why not test your knowledge of safeguarding, consent and confidentiality with a free quiz from locum learning plan 2?