August 17, 2018
Join our free MIMS respiratory and allergy workshop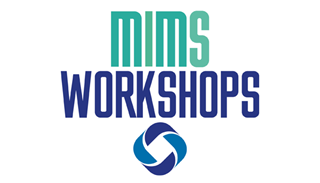 Book your free place for a one-day respiratory and allergy learning workshop chaired by Professor Jürgen Schwarze on Wednesday, 26 September 2018.
The day, worth 4.5 CPD credits, covers key topics including allergic rhinitis, asthma, COPD, inhaler technique and food allergy/anaphylaxis.
This workshop is part of the Respiratory and allergy learning series, which has gathered feedback from participants including:
`Very informative and relates to everyday practice'. Dr S Ramamoorthy, GP Partner

`Great speakers, great delivery and very informative.' Claire Rogers, Advanced Nurse Practitioner

`Great event with good update on respiratory conditions.' Dr Alena Machell, GP
Taking place on Wednesday, 26 September 2018 at the Village Hotel in Glasgow, this full day of learning will cover the challenges of respiratory and allergy care in primary care and the impact of respiratory disease on patients and the NHS.
Places are available on a first-come, first-served basis. Register today to secure your place. This MIMS workshop has been initiated, funded and reviewed by Mylan and may include discussion of its products.
Event chair
Professor Jürgen Schwarze, the Edward Clark Chair of Child Life and Health at the University of Edinburgh. Professor Schwarze is a paediatrician specialising in allergy and respiratory medicine, and an internationally recognised expert in immune mechanisms of RSV bronchiolitis and associated airway allergy.
Topics and speakers
Latest thinking in allergic rhinitis
Professor Brian Lipworth, head of the Scottish Centre of Respiratory Research and clinical professor of Allergy and Pulmonology, Ninewells Hospital and Medical School, Dundee
Getting the right diagnosis: asthma, COPD and DDx
Dr Iain Small, GP, Peterhead, Aberdeenshire
Asthma management in primary care
Dr Dermot Ryan, honorary clinical research fellow, Allergy and Respiratory Research group, University of Edinburgh and president, Respiratory Effectiveness Group
Better inhaler technique
Ruth McArthur, practice nurse, Hunter Health Centre, East Kilbride and Regional trainer for Education for Health in Scotland
Food allergies and anaphylaxis
Dr George Raptis, honorary clinical senior lecturer and consultant in paediatric allergy, Royal Hospital for Children, Glasgow and Dr Barbara Flower, GP
What are the changes in allergic rhinitis guidelines?
Panel discussion with Professor Brian Lipworth, head of the Scottish Centre of Respiratory Research and clinical
Professor of Allergy and Pulmonology, Ninewells Hospital and Medical School, Dundee and Dr Dermot Ryan, honorary clinical research fellow, Allergy and Respiratory Research group, University of Edinburgh and president, Respiratory Effectiveness Group, chaired by Professor Jürgen Schwarze, Edward Clark Chair of Child Life and Health, The University of Edinburgh and honorary consultant in paediatric allergy and respiratory medicine, NHS Lothian