November 19, 2017
Join MIMS Learning today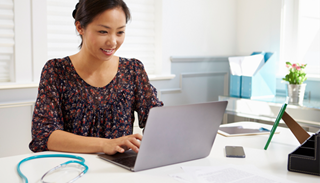 Become a member of MIMS Learning for just £2.49+VAT per week (based on an annual subscription rate of £129+VAT) and enjoy access to over 550 online learning modules integrated with the Clarity & RCGP Appraisal Toolkit.
Our clinical learning spans a wide range of topics and is written by experts and GPs to address your specific learning needs.
As a member you will enjoy full access to clinical guideline updates (formerly known as Essentials), keeping you abreast of changes in clinical guidance and providing downloadable PDFs and training tools. Expert audio/slide presentations from MIMS Learning Live events are also included in the membership package.
Additional member benefits include:
Exclusive learning plans, with our handy CPD organiser to help you prioritise and manage your learning in line with your appraisal requirements

Priority tickets for live education places at MIMS Learning Live around the country, as well as related events and webinars. These will give you the opportunity to network with your fellow members and learn directly from expert speakers, with special member-only sessions

Access to recorded versions of online webinars
Registration for MIMS Learning is free, and enables you to access 20+ free CPD modules as well as using the CPD organiser linked to the Clarity & RCGP Appraisal Toolkit for GPs. However, to enjoy the full range of educational content that we offer, membership is a must.
Please do contact us on support@mimslearning.co.uk if you have any queries.