July 19, 2018
How MIMS Learning can help practice nurses with CPD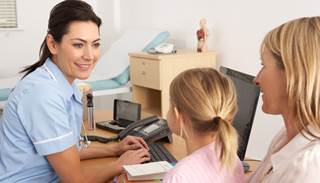 Learning activities on MIMS Learning can help practice nurses to meet the Nursing and Midwifery Council's CPD requirements while keeping up to date with chronic disease, women's health, child health and dermatology.
Our wide range of learning modules cover many of clinical scenarios that practice nurses are likely to encounter – from travel vaccination advice to asthma and diabetes management.
Completing e-learning modules on MIMS Learning counts towards the requirement for 35 hours of CPD over each three-year registration period. Our handy CPD organiser can help keep track of the evidence needed to show to confirmers.
Suggested CPD
MIMS Learning offers learning plans worth up to 10 credits on topics including the following:
Allergy – including hayfever, childhood food allergy, eczema in children, anaphylaxis and urticaria
Child health – covering fever, acute otitis media, feeding problems, tonsillitis and ADHD
Dermatology – including acute skin problems in children and red flag symptoms in leg ulcers
Diabetes – including type 1 and type 2 diabetes, diabetes in pregnancy and managing diabetes during Ramadan
ECGs – including acquisition in primary care and a 10-step system for analysis
Respiratory – asthma, allergic rhinitis, chronic cough in children and bronchiolitis
Our topics page also lists topics of interest to nurses and other members of the practice team.
Summer 2018: Nurses with a MIMS Learning membership can join the MIMS Learning summer school offering certificates for 10, 15 or 25 CPD credits gained for learning completed before 10 September 2018. Find out more.