August 28, 2018
Free MIMS Learning webinar on appraisal and revalidation webinar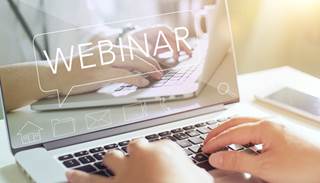 We're delighted to offer a free webinar on appraisal and revalidation at 7.30-8.30pm on Thursday 13th September 2018.
The webinar, entitled `Appraisal and revalidation: your questions answered', gives you the chance to listen to a short presentation and then put your questions to our expert – London GP and appraiser Dr Ravi Ramanathan.
Are you wondering what to put in your PDP, how much effort you have to put into gathering evidence, and whether you need to worry about reflective note-taking? All you need to do is ask.
If you'd like to take part, simply sign up and you'll receive a reminder the day before. You can post questions at any time during the webinar and Dr Ramanathan will answer as many as possible during the live session.
The webinar will be recorded and available on MIMS Learning after the live event.